It is hard to believe that I have already been living in London for five weeks. In just five weeks, I have learned so much about the culture of England and how to blend in as true Londoner. Here are some of my Do's and Don't's to help you survive London.
DO KEEP TO THE LEFT
Like a good Beyoncé song, always keep to the left, to the left. If you walk on the wrong side you will you be easily identified as a tourist and you will also constantly bump shoulders with natives going the opposite way by walking on the wrong side. To avoid being called a wanker, it's best to just keep to the left.
DON'T MAKE EYE CONTACT ON THE TUBE
Have you ever noticed when Americans ride on the elevator no one really talks or makes eye contact with other people? Well, the tube in London is very similar to an elevator in the States. You do not make contact and you don't talk on the tube. Unless there is a lovely old chap you want to snog, it would be best to look everywhere except at someone else.
DO VISIT A PUB
Londoner love to drink--even more than I expected. It is very custom to visit a pub with coworkers after a long day of work. In fact, it is custom to visit a pub for any possible reason. Had a great day? Go to the pub. Had a bad day? Go to the pub. Celebrating someone's birthday? Hit the pub. Whatever the day is the answer is the pub. Visiting a pub can also be a great way to meet locals and immerse yourself into the London culture.
DONT LEAVE A TIP
One of the hardest habits for me to break was leaving a tip. You never leave a tip because the idea of a tip is already included in the worker's compensation. Bonus tip: unless you're at a very high-end restaurant, waiters do not usually come to you. Typically, you order at the bar.
BONUS TIP:...Do research and try to buy a special tube card such as a visitor or student oyster card with discounts in advance.
DO BE INFORMED ABOUT LONDON (OR SOME TYPE OF) POLITICS
Londoners are often very open and honest with each other even though they are not as direct as Americans. So you should not be surprised if a Londoner asks about your views on certain politics whether it is from the States or in London. You would not believe how many times I've been asked about Trump.
DON'T TALK ABOUT BREXIT
Even if you feel like you are well versed in Politics, it's best to stay on the safe side and not mention or respond to questions on Brexit. Period. At the end of the day, you are not a citizen of London or England. Be respectful or you'll be at risk of being called a wanker.
DO BRING A STYLISH LEATHER JACKET (OR COAT)
Every Londoner has a black leather jacket. Why? No one knows. If you want to blend in, where a leather jacket and dress fashionably. Sorry ladies, that means no yoga pants.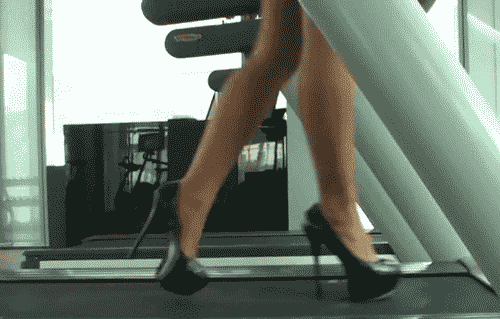 DON'T BRING UNCOMFORTABLE HEELS OR SHOES
Forget the tube! Walking is the primary mode of transportation in London. If you absolutely must bring heels (like I did), make sure they are heels you can walk a long, long, long time in. Otherwise, the pain in your piggies will prevent you from enjoying the city.
Bonus tip: the tube is another way to get around the city. Do research and try to buy a special tube card such as a visitor or student oyster card with discounts in advance.
DO VISIT NEIGHBOURING CITIES OR COUNTRIES
Adventure is out there! While you are in London, it would be worth the investment to travel to other cities or countries that are nearby. So far, I have visited Bath and was able to drink the water of the Goddess Minerva (said to cure any alignment) for a reasonable price. Now, I'm not saying jam pack your time here with as many excursions as possible. I'm simply saying to plan ahead and try to make the most out of your study away experience.
DON'T PUT THE RECYCLING IN THE TRASH BIN
In London, everyone is very environmentally conscious. If you truly want to blend end, try to adopt some of the habits that other Londoners employ to save the environment. Less you be called a bloody wanker.
BONUS TIP: DON'T BE A BLOODY WANKER
There are many things you can do in London that will cause a local to call you a wanker. The easiest ways to avoid being called a wanker is to avoid being obnoxious on the tube and avoid ignoring the que.
Although some of these may seem extremely basic, it will help you blend in as a Londoner. If you can follow these simple tips, then you'll have tourist asking you for directions in no time. Although I've got this nifty tips down, I still have much more to learn.
Wish me luck!